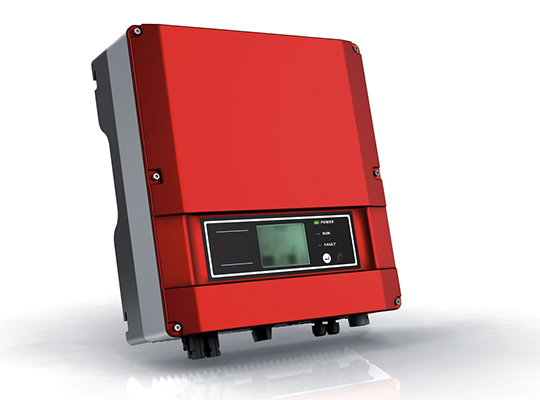 The "PV Inverter Market – Global Outlook & Forecast 2023-2028" report has been added to  ResearchAndMarkets.com's offering.
The global PV inverter market is expected to grow at a CAGR of 13.54% during 2022 to 2028.
In 2020, Sungrow Power Supply (Sungrow) surpassed Huawei to become the no.1 industry-leading player in the global PV inverter market (24% M/S based on shipment volume). The company targets an international industry share of 30% through overseas capacity expansions.
2022 is the beginning of the inverter replacement cycle – New solar-powered PV capacity installations have expanded worldwide since 2015.
In 2022, according to the European Construction Industry Federation (FIEC), total investment in European construction was expected to increase by 2.4%, led by new home construction and civil engineering.
The US Department of Energy recommends reducing electricity usage by incorporating more energy-efficient PV inverters, which can significantly reduce the use of nonrenewable electricity for electrical appliances.
The US Department of Energy also estimates that a Photovoltaic inverter is up to 96% energy efficient. Implementing PV inverters in both residential and commercial buildings can largely facilitate the reduction of energy consumption and help in achieving the energy efficiency goals in the country.
KEY TRENDS & DRIVERS
Regulation on Energy Efficiency Driving PV Inverter Demand
As the global trend is shifting towards sustainability, governments worldwide are implementing regulations to reduce energy consumption and use it more efficiently across all stages of the energy chain, including generation, transmission, distribution, and end-use. Such policies drive consumers to shift toward renewable energy and reduce electricity consumption. The PV inverter market is pivotal in this era, where sustainable living and eco-friendly energy apply to most electrical appliances. The 2021 Europe commission introduced a new Energy Efficiency Directive to promote energy efficiency and achieve energy savings from climate change.
Growth of Green Building Activities
A Green building creates structures using environmentally sustainable and resource-efficient processes throughout the building's lifecycle, from siting to design, construction, operation, maintenance, renovation, and deconstruction.
Green buildings are also known as sustainable and high-performance buildings and include factors like:
Efficiently reducing the use of energy, water, and other resources.
Protecting the health of the residents and improving the productivity of the employees.
Effectively reduce the wastage of electricity, water, pollution, and environmental degradation.
Solar panels are an effective way for a building to meet its sustainability standards. These PV power panels can provide abundant eco-friendly energy resources, reducing or eliminating the need for electric consumption.

SEGMENTATION INSIGHTS
INSIGHTS BY PRODUCT TYPE

PV inverters are available in various types and designs. The global PV inverter market product type includes string, central, micro, and others, and in 2022, string inverters accounted for most of the global PV inverter market share. Unlike traditional inverters, string inverters are easier to install and less costly. They are directly connected to the grid and mostly do not have the facility of battery back-up the interiors in a smart and sophisticated way. Further, string-type inverters are highly suitable for commercial and residential sectors, encompassing small utility installations that usually fall under 1 MW. String inverters are best for homeowners looking for lower-cost PV systems or properties with uncomplicated roofs and consistent renewable electricity throughout the day.

Segmentation by Product Type
String Inverter
Central Inverter
Micro Inverter
Other Inverter
INSIGHTS BY PHASE TYPE

Inverters are utilized in solar systems to transform DC power from solar panels into AC power. They can produce three-phase or single-phase output. Residential users usually utilize single-phase power supply. The three-phase power supply is usually used for industrial locations as three-phase can transfer more power and power large equipment like heaters, machines, electric car chargers, etc. The global three-PV inverter market holds the largest market share and is projected to continue the trend during the forecast period. Using a three-phase inverter, the end user can provide extra electricity back to the grid, and having three lines also allows users to pull more power from the grid. This helps with heated pulls, larger AC units, and other high-consumption needs. Therefore, high-end commercial building highly attracts to the three-phase PV inverter market.

Segmentation by Phase Type
INSIGHTS BY CONNECTION TYPE

The global PV inverter market by grid type can be categorized as on-grid and off-grid. The global on-grid PV inverter market size crossed USD 5.1 billion in 2022. The on-grid solar inverter is a conversant part of the on-grid solar system. It performs the critical task of converting the Direct Current (DC) to Alternating Current (AC). The major advantages of the on-grid solar inverter are Energy Conversion, Ensuring System Safety, Grid Assistance, Tracking Power Production, and many more.

Segmentation by Connection Type
INSIGHTS BY POWER OUTPUT TYPE

Many PV inverters are available in the market, but the devices are classified based on three power output ranges, starting at ( ( (<_5-33_ kw="kw" power="power" output="output" type="type" held="held" the="the" largest="largest" global="global" pv="pv" inverter="inverter" market="market" />
Segmentation by Power Output
INSIGHTS BY END-USER

The utility end-user segment dominated the global PV inverter market in 2022. Solar power equipment and technologies are progressively making their way into the power generation, transmission, and distribution industry to increase the efficiency, productivity, and safety associated with power plants. With the help of solar electric power source digital technologies such as sensors, smart grids, and smart meters, the company and the customer have real-time and more accurate accounts of power usage. Further, although the construction and expansion of utility plants will drive the PV inverter market, most demand will be generated from house renovation. Modern house decors demand improved aesthetics, driving the demand for products such as PV inverters.

Segmentation by End User
Utilities
Commercial
Industrial
Residential
INSIGHTS BY DISTRIBUTION CHANNEL

The offline distribution channel dominated the global PV inverter market in 2022, and the segment is expected to witness an incremental growth of over USD 1.76 billion during the forecast period. Factors such as the broad reach in areas that lack better connectivity and brand loyalty, along with the quality of products, are driving the growth of this segment. Although the online channel holds a relatively lower share of the global PV inverter market, it is expected to grow at a higher CAGR during the forecast period. The proliferation of e-commerce and raising awareness of the benefits of online purchases, such as heavy discounts, occasional offers, and rising demand for convenience, is driving the growth of the online segment.

Segmentation by Distribution Channel
GEOGRAPHICAL ANALYSIS

APAC dominated the global PV inverter market, with over 46% share in 2022. India, China, Australia, South Korea, and Japan mainly drive the region's market growth. Strong economic growth coupled with rising construction activities and increasing disposable income has primarily supported the market growth in the region. The China market is witnessing a spurt in multiple real estate projects and public-private investments in various residential, industrial, and commercial development zones because of the boom in urbanization.

Segmentation by Geography
APAC

China

India

Japan

Australia

North America

US

Canada

Europe

Germany

UK

Spain

France

Italy

Middle East

 & 

Africa

Saudi Arabia

UAE
Saudi 

Africa

Latin America

Brazil

Mexico

Argentina
COMPETITIVE LANDSCAPE

The global PV inverter market is highly competitive, with the presence of a large number of private and public companies. These vendors typically compete on a key range of product design, reliability, quality, support services, and price. The instant technological advancements adversely impact the industry vendors as consumers anticipate the continuous innovations and upgrades of products. The present scenario drives vendors to alter and enhance their unique value proposition to achieve a strong industry presence.

Key Company Profiles
SMA Solar Technology AG
Sungrow
Siemens AG
Delta Electronics, INC
Solaredge technologies, Inc
HUAWEI Technologies Co
Other Prominent Vendors
Fimer Group
Emerson Electric Co
GINLONG Technologies
Power Electronics S.L
HITACHI HI-REL Power Electronics PVT. LTD
Bosch
SunPower Corporation
Samsung
Johnson Controls
Panasonic
Fronius International GMBH
Lennox
TSI Incorporated
Enertronica Santerno SpA