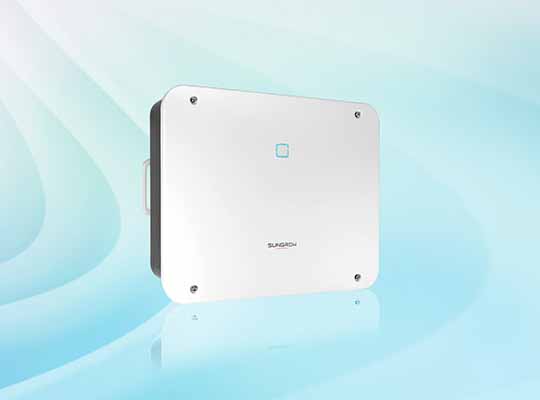 Brazil's growth in distributed generation capacity using renewable resources, especially solar, has increased rapidly since the country implemented net metering policies. The burgeoning micro-generation sector (capacity <75 kVA), focused on rooftop installations in residences, as well as commercial & industrial buildings, holds significant promise.
Sungrow, the global leading inverter and energy storage system supplier, unveiled its latest commercial inverters — SG15/20/25CX-P2-LV, which are designed specifically for the three-phase 220V micro-generation solar market, during Intersolar South America on August 29-31, 2023.
With power ratings of 15/20/25kW, these products boast a DC input current of 30A per MPPT, compatible with larger format PV modules exceeding 550W. Operating at a three-phase 220V AC output, these inverters can be installed either independently or connected in parallel to cater to the micro-generation landscape.
Featuring multiple MPPTs, these inverters are adaptable to various PV installations, ensuring optimal power generation even under shaded conditions. Their robust IP66 protection rating and C5 anti-corrosion grade enhance their efficiency and resilience.
The solutions offer user-friendly operation and maintenance, incorporating advanced technologies. The solutions support IV curve scanning and diagnosis, which can complete a full-scale project diagnosis. Moreover, Sungrow's solar systems are outfitted with its iSolarCloud platform. This monitoring platform with low O&M cost and user-defined views can provide complete system supervision via multi-dimensional analysis, and also enables users to track real-time electricity generation and consumption data, promoting a better understanding of energy bills.
"Sungrow's six-year presence in Brazil enables us to align with customers and their unique requirements. The introduction of the 15/20/25kW inverters enriches our Brazilian distributed generation portfolio, catering to niche demands while providing an exceptional experience. The solutions will be available through our widespread distribution channels, further contributing to a carbon-neutral planet," said Rafael Ribeiro, Country Manager of Sungrow Brazil.