DIU – India's first solar city.
Diu has a population of 50,000 people, one of the top 10 least populated districts in India. It has a very low population density and has a large amount of available barren islands, making it perfectly suitable for solar power. The union territory is completely dependent on the Gujarat government to provide the citizens with basic amenities like electricity.
In 2016, Diu became the first city in India to be completely run on solar energy. The island has good exposure to the Sun. They installed two solar parks and rooftop solar on almost 112 government establishments.
It operates for 12 hours, from 6 am to 6 pm. The parks had a capacity of more than 10 MW. The city's demand stands around 5 to 7 MW. The plants are supplying energy to residential, industrial, and even premises like hospitals. The projects were done by BHEL and a private company in unison.
The parks were sanctioned in 2013 and it became operational in 2015. To ensure the efficiency of production does not drop, regular cleaning is required. The excess power generated is transferred back to the grid.
What about Daman? Despite being the neighbouring city, the same couldn't be replicated there. Because there is hardly any free space, the city has been completely industrialized. This also sheds light on the situation with urban cities, as there is no barren land, the most deployed type of solar is the rooftop solar.
T'AU –   The solar-powered island
T'au is a small island in American Samoa, situated more than 4000 miles away from the West Coast of the USA. With a mere population of 600, it is quite a small island, which means any new decision to be implemented can be done swiftly.
Due to the remote nature of the island, the citizens were used to frequent power outages, being dependent on diesel generators and energy rationing done by the government to save on energy.
The island used to be dependent completely on diesel, they used to utilize more than 100,000 gallons of diesel a year that is shipped from the main island of Tutuila. Such kind of non-replenishable supply is prone to disruption because of bad weather and rough seas that make transport of fuel.
The island switched almost entirely to solar power. Installing a solar system has resulted in savings and an increase in efficiency. The microgrid has a capacity of 1.4 MW, with 6 MWh of battery storage.
Harnessing solar power and adopting energy storage is not only a cleaner alternative but also offers cost savings. The batteries store the excess solar energy to be used at night, and with no longer a need for power rationing, citizens are relieved.
The project was funded by the Environmental Protection Agency by the American Samoa Economic Development Authority. The installation of solar has led to the island achieving energy independence, with no longer having to ship diesel to the island. Neighbouring islands of T'au are planning to replicate this success.
WHAT'S NEXT?
It is quite astonishing to see the whole population, on a considerable landmass, is not just surviving, but thriving, only on solar energy. The real test now is to replicate in bigger land masses. These two are model cases to look up to. On a larger scale, there are many problems- ranging from high population density, crippling bureaucracy, and lack of space, etc. But we have always overcome such challenges with our ingenuity. Despite these problems, the sentiment among the common people is quite positive, the trend suggests the adoption of renewable energy is at an all-time high.
About The Author :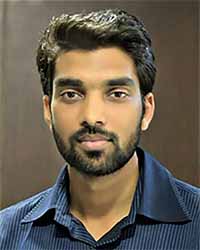 Sharad Gupta
The Author is the Vice President – Solar Design and Engineering (VP – Solar Design and Engineering) of  Oorjan Cleantech (https://www.oorjan.com). Oorjan is one of India's fastest-growing solar companies, co-founded by IITians and ex-bankers.