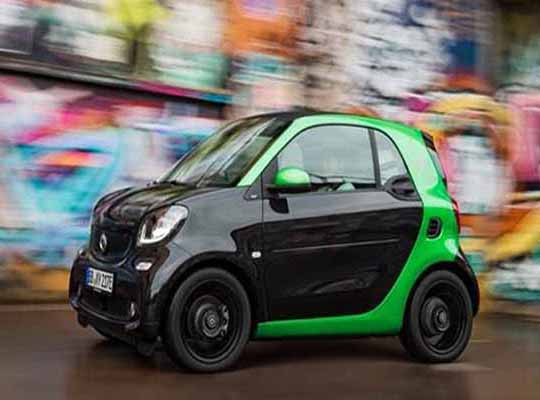 The global smart e-drive market is estimated to touch US$ 12 billion by 2033, expanding rapidly at 29.5% CAGR from 2023 to 2033, as per a new industry analysis by Fact.MR, a market research and competitive intelligence provider.
Smart e-drive refers to an enhanced version of an electric drive system that has been altered to make driving a smoother and safer experience. The power source, in this case, is a battery, which could be a lead-based, lithium-ion battery, or a solid-state battery; this battery enables direct energy transmission to the vehicle. Direct transmission saves a significant amount of energy, resulting in efficiency.
Since smart e-drives are more efficient, they meet the current requirements of customers who make informed decisions about purchasing environmentally friendly items. This shift in customer preferences will fuel demand for smart e-drives during the projection period. Moreover, demand will rise more as fossil fuel prices soar and governments implement smart electric vehicle-friendly laws.
Smart e-drive is the optimal solution for urban travel since it blends emission-free driving with the convenience and ease provided by the new fourth-generation vehicles' smart features. Improved components and assembly processes are being developed as technology advances, leading to the release of the fourth-generation smart e-drive.
The smart e-drive, with its new power-efficient components, has the power to go roughly 160 kilometers on a single charge, which makes it suitable for urban mobility. Moreover, the improvement in components to make them more compatible has resulted in features such as quick charge.
A smart e-drive comes with a vast list of capabilities introduced by competing players to grab the market share, spanning from ECO mode, which is an energy-efficient drive program, to smart control, which links it to a device of choice, allowing for remote control of features such as intelligent charging. Furthermore, top companies are introducing new models, designs, greater comfort, and enticing aesthetics, all of which will provide customers with more options.
Key Takeaways from Market Study
The global smart e-drive market is valued at US$ 900 million in 2023.
Worldwide demand for smart e-drive vehicles is predicted to surge at a CAGR of 29.5% during the forecast period (2023 to 2033).
The global market is expected to reach US$ 12 billion by 2033.
The market in the United States was valued at US$ 300 million in 2022.
The front wheel drive segment is dominating the global market.
"Rapid increase in electric vehicle sales is fueling target market growth. Additionally, rigorous government rules & regulations regarding pollution issues are propelling market expansion. Smart e-drive vehicles outperform traditional vehicles in terms of cost-effectiveness, fewer maintenance costs, noise reduction, rapid torque availability, lower vibration, and improved efficiency," says a Fact.MR analyst.
Regional Analysis
North America is leading the global smart e-drive market. The United States is a major player in the regional market due to the presence of prominent players in the country. These players are focusing on technological advancements to gain market share. Moreover, the market in Europe and Asia Pacific is experiencing significant growth.
These insights are based on a report on Smart e-Drive Market by Fact.MR.