The renowned University of Applied Sciences (HTW) in Berlin recently examined the most efficient home storage systems for PV systems. In this year's PV storage test, GoodWe's hybrid inverters and high-voltage batteries stole the spotlight once again.
A total of 20 different storage systems in the 5 and 10 kilowatts power classes were examined to determine the System Performance Index (SPI) as part of the "Electricity Storage Inspection 2021". The two GoodWe hybrid inverters tested, GoodWe ET and GoodWe EH, achieved a System Performance Index (SPI) of 93.4% and 91.2% respectively.
With this exceptional system efficiency, the GoodWe 5000-EH successfully secured 2nd place in the smaller reference case (5MWh/a consumption with 5kWp PV). The GoodWe 10k-ET also performed very well and is only 1.7 points away from the best-placed system in the second reference case (10 MWh/a consumption with e-car and heat pump).
The System Performance Index (SPI) determined by the HTW researchers is an economic index and indicates how much the tested storage system reduces electricity costs compared to an ideal storage system. The better the efficiency-related properties, such as conversion efficiencies, control speeds or standby consumption, the higher the cost savings achieved. The difference one point makes in terms of cost can be determined with a high degree of accuracy.
Another focus of the study is the design of PV storage systems. The simulations and analyses carried out show that sizing the PV system as well as the storage system according to demand is particularly important from an economic standpoint. The larger the PV system, the higher the spared CO2 emissions. Any suitable roof surface should be use, d to produce solar electricity in order to increase the degree of self-sufficiency and reduce CO2 emissions. The use of the two tested GoodWe hybrid inverters 5000-EH and 10k-ET and the installation of a simple PV storage system pays off for a homeowner not only in terms of CO2 emissions, but also financially, as they can break even within seven years.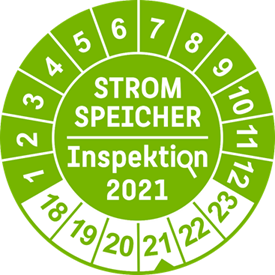 About GoodWe Storage
Solutions GoodWe has the widest range of storage products in the market, covering single-phase, three-phase, high voltage and low voltage batteries. GoodWe invests heavily in researching and developing storage solutions in different application scenarios. In countries where electricity prices are high, an increasing number of homeowners prefer to install hybrid inverters to maximize self-consumption. GoodWe's back-up function ensures stable power supply for 24 hours in extreme weather conditions. In countries where the grid is unstable or in poor conditions, consumers are affected by power outages. GoodWe Hybrid systems are the best solution for a steady uninterrupted power supply for the residential and C&I segment.
About GoodWe ET Series
Name of Inverter: GoodWe ET Series, Three-phase Energy Storage Inverter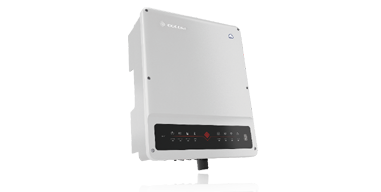 Unique Selling Points:
Maximum efficiency up to 98.2%
Uninterruptible Power Supply
Wide battery voltage range
Fanless design, quiet operation
The three-phase hybrid inverter compatible with high-voltage battery is a star product and is perfectly suited to the storage market in Europe. Covering a power range of 5kW, 8kW and 10kW, the ET series allows up to 10% overloading to maximize power output and features Uninterrupted Power Supply to inductive loads with an automatic switchover time of less than 10 milliseconds, providing grid-tied savings when the grid is up and off-grid independence when it is down or compromised.
About GoodWe EH Series
Name of Inverter: GoodWe EH Series, Single-phase Energy Storage Inverter
Unique Selling Points:
UPS level automatic switch in <10ms
Wide battery voltage range 85~450V
Large loads on back-up
Up to 20 % AC overloading
The GoodWe EH Series is a single-phase, grid-tied solar inverter specially designed for use with high-voltage batteries. The inverter features a "Battery Ready" option for users who might wish to eventually acquire a full energy storage solution; by simply purchasing an activation code, the EH can easily be upgraded to a complete ESS system. The communication cables come pre-wired, reducing installation time significantly and the Plug & Play AC connector also makes operation and maintenance more convenient. The EH is compatible with high voltage batteries (85-450V) and can automatically switch to back-up mode in less than 0.01s (UPS level), ensuring that critical loads experience no interruption. With a power deviation lower than 20W, this inverter is designed to maximize self-consumption. In addition, the fact that it takes less than 9 seconds to switch from grid to PV to supply power for heavy loads helps users avoid expensive intakes from the grid.