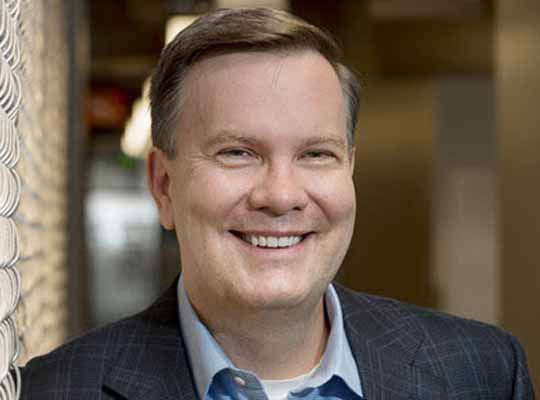 SAN JOSE, Calif. – SunPower has announced that it will name Peter Faricy as chief executive officer (CEO), following Tom Werner's decision to retire from the company. Faricy will assume his new position effective April 19, 2021. To ensure a smooth transition, Werner will continue in his role of chairman of the board of directors, planned to be six months. At the end of this period, the intent of the board of directors is to recombine the positions of chairman of the board and CEO.
"I've had an incredible opportunity to lead an outstanding team at SunPower and to collectively help change the way our world is powered over the course of the past 18 years," said Tom Werner, SunPower CEO and chairman of the board. "The time is right for a new leader to take the reins and set the course for SunPower, especially as we enter a new era of energy solutions and services for our customers. Peter's deep experience creating disruptive sales channels, delivering incredible customer experiences and building iconic brands make him the right person to lead SunPower's next chapter."
"SunPower is a company known for its innovative spirit and track record as a leader in solar and now storage. The opportunity to help the company maximize its potential in a new era of energy is exciting and incredibly meaningful," said Peter Faricy, in-coming SunPower CEO. "While solar has seen impressive growth over the past decade, the industry still has a tremendous opportunity to meet the needs of consumers looking for more reliable, more affordable and cleaner energy. We have a bright future ahead."
Faricy most recently served as CEO of Global Direct-to-Consumer for Discovery, Inc., overseeing businesses including Discovery+, Food Network Kitchen, Magnolia, Eurosport Player and GOLFTV. Prior to Discovery, Faricy spent 13 years at Amazon, most recently as vice president leading the Amazon Marketplace. Under Faricy's leadership, Amazon disrupted the digital sales channel, helping millions of small businesses sell their products directly to Amazon customers.
Faricy holds a bachelor's degree in marketing from Michigan State University and a Master of Business Administration from the University of Michigan's Stephen M. Ross School of Business. Since October 2020, he has served on the board of Blue Apron and since 2013 on the University of Michigan Ross School of Business Advisory Board.
During Werner's tenure, SunPower became a publicly-listed company in November 2005, saw a transformational investment from TOTAL SE and has seen significant business growth and technology advancements. Thanks to the tireless efforts of the company's dedicated employees, SunPower ultimately created two solar energy solution leaders with the spin-off of Maxeon Solar Technologies last August. Following his time at SunPower, Werner plans to pursue strategic investing in purpose-driven start-ups and participate in efforts to work towards a more diverse and equitable future.
"Tom, through the 18 years he dedicated to SunPower, has been a strong leader who has led the company to become one of the main players of the U.S. distributed solar market," said Patrick Pouyanné, chairman of the board and CEO of Total. "Peter's joining the company is a great new asset to SunPower. His unique expertise and skills will allow SunPower to further expand its customer approach and offerings in the U.S. market, bringing them to a new level."
"Tom has worked tirelessly on the front lines of the solar revolution for many years, helping to shape the future of solar, renewables and the energy industry," said Thomas McDaniel, SunPower's lead independent director. "We're pleased that he will continue to serve as chairman of the board. For decades, SunPower has been an innovative leader and Peter's unique-to-the-industry expertise will expand on that tradition and strengthen the SunPower customer experience."
The company remains confident in achieving its previously disclosed fiscal first quarter 2021 guidance. While Faricy begins April 19, 2021, Werner will discuss the company's fiscal performance during its first quarter 2021 earnings conference call.