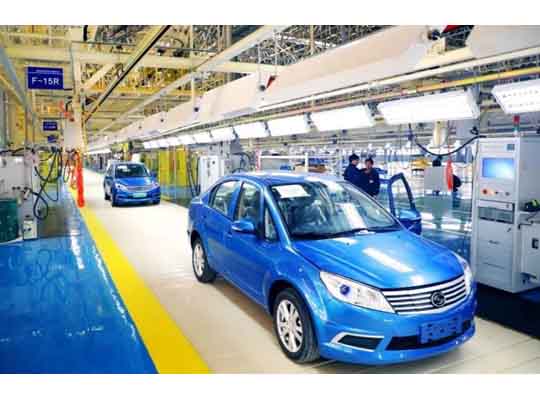 Henan Suda's first EV will finally be available soon after waiting for more than 8 years to get the qualification. On June 27th, Henan Suda Electric Vehicle Technology Co., Ltd. (hereinafter referred to as "Henan Suda") held a product launch conference in Sanmenxia China, which means that its first pure electric vehicle is officially put on the market.
Suda SA01, the first model to be launched on China market, is positioned in the compact sedan. It has the most traditional front face like other fuel cars, but decorates with blue element to highlights its new energy identity. According to the company, Suda SA01 supports human-machine voice interaction, remote control and online entertainment. Range of this new car can reach 370km and top speed of 150Km/h. It is expected to produce 20,000 in 2019.
In addition, the company also revealed that it will introduce a total of 10 new models to the market this year, including crossover models, compact hatchback models, compact sedan models. It is estimated that by 2020, Suda will also launch mid-sized sedan and hatchback models, as well as SUV models and electric coupe.
According to public information, Henan Suda was established in September 2010. In March 2017, the annual production of 100,000 electric vehicle projects was approved by the National Development and Reform Commission, and was approved by the Ministry of Industry and Information Technology in January 2019.
Who is Henan Suda?
Henan Suda Electric Vehicle Technology Co., Ltd. is affiliated to Suda Transportation Group. It was established in September 2010. Its investment main body is Sanmenxia Suda Transportation Energy Saving Technology Co., Ltd., mainly engaged in R&D , production and sales of new energy pure electric vehicle and auto parts.