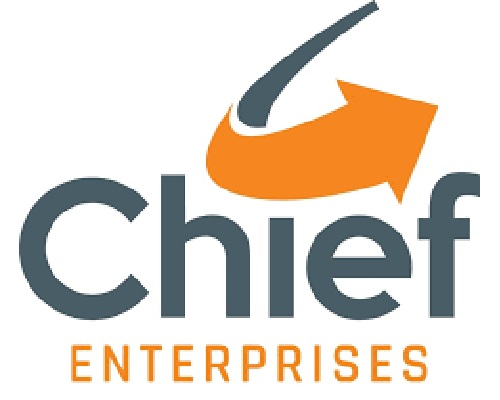 Chief Enterprises introduces the BRIC mini, the latest addition to their line of Ingress Protected (IP67) sealed power distribution modules. The BRIC mini is a compact and cost effective way to house plug-in 280 style automotive components such as ATM fuses, Micro relays, ATM circuit breakers, and other similar components in an environmentally sealed enclosure.
It was designed in the USA to withstand the harsh environments of today's heavy-duty applications, including Agricultural & Turf Equipment, Construction Equipment, Commercial Vehicles, Powersports, and more. Recognizing the unique challenges that OEMs face in these industries, the BRIC Mini sports in-demand features that few products offer today. It will give OEMs and wire harness suppliers a robust and flexible option to house crucial electrical components that make their vehicle come to life.
Competitive Advantages of the BRIC® mini include:
Extremely Compact Footprint
Hydrophobic Vent in Base to Alleviate Pressure from Component Produced Heat without Inhaling Water & Debris
Base Mounting to Alleviate Stress on Seal
Crush Ribs in Cover for Additional Component Retention
Pull-to-Remove Cover for Easy Service Access
Compatibility with the industry preferred TE Connectivity MCP 2.8 Terminal System
EWCAP Standard Mounting Capability
Optional Accessories: TPA (Terminal Position Assurance), CPA (Cover Position Assurance), Labels, & Tethers
BRIC mini technical specifications are now available online and Chief engineers are available for immediate design-in support. Sample quantities can also be ordered directly through Chief Enterprises.
The BRIC mini joins a full family of sealed power distribution modules with a variety of footprints to hold both low and high amperage components. The BRIC is available in 24, 48 and 84 cavity configurations and holds 280 style plug in components supporting up to 360A. It is constructed with high strength glass reinforced thermoplastic (polybutylene terephthalate – "PBT") and features a hydrophobic vent that releases pressure from component produced heat without allowing water or debris to enter the module.The product line also includes the BRIC Fusion, a very versatile option that houses higher amperage components such as ISO footprint relays & Maxi fuses. To learn more about the BRIC family, visit the Chief Enterprises website.