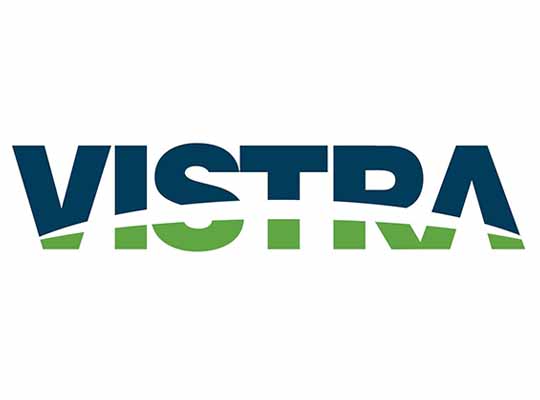 IRVING, Texas — JUST Capital, along with its media partner CNBC, released the annual JUST 100, the only comprehensive ranking of ESG and stakeholder performance. Vistra was named one of America's Most JUST Companies for its commitment to serving its workers, customers, communities, the environment, and shareholders.
Through vigorous, objective analysis, JUST Capital, in partnership with CNBC, evaluates and celebrates U.S. corporations that outperform on the issues that matter most to the American public – such as creating jobs in the U.S., paying a fair, living wage, prioritizing accountability to all stakeholders, protecting worker health and safety, providing benefits and work-life balance, cultivating a diverse and inclusive workplace, producing sustainable products, and protecting customer privacy. 
"We're honored to be recognized by JUST Capital as one of America's Most JUST Companies. This demonstrates our commitment to our core principles of doing business the right way and caring for our stakeholders while transitioning our company to combat climate change, navigating a global pandemic, and addressing racial inequality and injustice," said Curt Morgan, Vistra CEO. "Being featured in the JUST 100 confirms our belief that when we do right by our communities, customers, team members, and investors, we deliver long-term success."
For its annual rankings, JUST collects and analyzes corporate data to evaluate the 1,000 largest public U.S. companies across 20 stakeholder-focused issues as identified through the most comprehensive ongoing public opinion research on Americans' attitudes toward responsible corporate behavior, engaging more than 150,000 participants since 2015.
Compared to their Russell 1000 peers, companies in the JUST 100 on average:
Created 7.8 times more jobs in the U.S. from 2016 to 2020
Included ESG KPIs 2.6 times more in compensation metrics
Are 6.8 times more likely to disclose pay gap analysis results
Are 7.6 times more likely to disclose workforce demographic data by race & ethnicity
Used 19.8% more renewable energy
Emitted 26.3 million less metric tons of CO2 through the use of their sold products
Are 12 times more likely to have conducted a human rights impact assessment
Donate 19 times more in charitable giving and gave $152 million on average in 2020
Had a 4.2% higher return on equity and paid 11.5% more in dividends
"We've entered a new era of accountability where employees, customers, and investors want to understand if companies are not just talking the talk but walking the walk to drive change on the critical issues of our time," said Martin Whittaker, CEO of JUST Capital. "The companies featured in the 2022 JUST 100 are demonstrating that purpose and profits can go hand in hand by delivering value to all stakeholders, including shareholders."