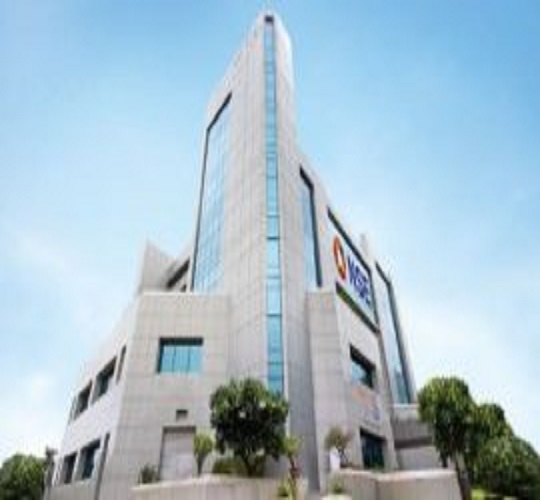 This week, Suzhou, China-based GoodWe inverters celebrated its listing on the Shanghai stock market, coincidentally on its 10th anniversary. For the well-known inverter firm, the pubic listing is an obvious matter of pride, besides the huge new opportunities it opens up for it. "The IPO marks the beginning of a new chapter," said Daniel Huang, Chief Executive Officer of GoodWe.
That's true in more ways than one, as the firm now sets its sights on expanding its focus on storage, more international expansion, and a higher thrust on utility-scale projects too.
GoodWe follows many other Chinese firms that are listed and have ready access to public capital. These include Solis Ginlong, Sungrow (both inverter majors listed on the Shenzhen Stock Exchange). Module majors like Longi Solar (Shanghai Stock Exchange), Jinko Solar at NYSE(New York Stock Exchange) and Tongwei (Shanghai Stock Exchange) are also publicly listed. Even polysilicon manufacturer Daqo New Energy Corp is listed in the US. Hong Kong-listed Xinyi Solar, which makes glass for solar panels is the leading solar company worldwide in the category based on market capitalization, at close to $7.99 billion.
By contrast, in India, finding listed solar firms is too easy, or tough, depending on your perspective. There is just Adani Green (Approx $13 billion market cap) , and global EPC leader, Sterling and Wilson Solar ($600 million market cap). Azure Power is of course listed at NYSE.
The complete absence of manufacturing firms is a testament to the size of the manufacturing sector here, as well a the challenges small solar manufacturers have faced in scaling up. Readers will argue that major developers and aspiring manufacturers like NTPC, TATA Power, BHEL, etc are also listed. But in all these legacy firms, renewable is still a small part of their portfolio. And the focus remains on developers, demonstrating just how far manufacturing has to go yet.
For manufacturing in India to take off, we need to see manufacturers feel confident about and aiming for a public listing. Only that will provide validation on quality, their processes, strategy, and expansion capital accordingly.
A financial analyst at a leading bank-owned brokerage e spoke to says that even the limited experience with the 'pure play' firms has not been very encouraging. "Adani Green and Sterling and Wilson Solar, with their wildly contrasting performances since listing, will not exactly inspire confidence." While Adani Green has flummoxed all watchers to become one of the best performing shares in the past year, Sterling and Wilson, after an IPO at Rs 780 in August last year, has been dogged by multiple governance issues that have dragged down the share price.
Another wealth management head opines that "Even well-regarded firms like Renew Power have had to drop IPO plans, because the market has simply struggled to understand valuations for the sector. Adani Green has the pedigree of a very strong promoter background with proven project execution abilities. Others will have to wait longer."
The shift in the sector to auctions driven mechanism has also not enthused analysts as many believe, with good reason, that the low bids have been irrational at times, and simply do not leave much on the table for firms to make money. A pressure that is passed on down the supply chain.
At the ISA organised First World Solar Technology Summit, this week, Uday Kotak, Chairman of Kotak Mahindra Bank pointed to the same anomaly, in terms of the far higher rates Indian firms need to pay for loans. Or even the asset-liability mismatch between tenure of bank deposits and solar projects, that makes banks not the ideal avenue for funding. He even pitched for a priority sector inclusion for solar, besides a possible lending institution on the lines of a development financing institution for the sector.
It is no secret that being publicly listed adds a lot of dynamism, transparency to a sector. Pubic scrutiny ensures a better understanding of the risks, competitiveness, and for the best performers, a very strong incentive in the form of ready access to capital for growth or even acquisitions.
We believe it is axiomatic that without an increase in the number of solar firms from India in the public markets, the odds of celebrating India mad success stories are much lower.