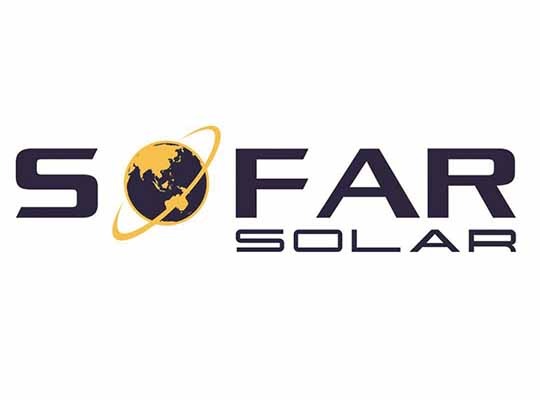 The recognition of the solar inverter brand is a good indicator of accuracy and it is the first thing that you should check. Some brands such as SOFARSOLAR are concentrated in string and hybrid inverters such as AC coupled energy and HYD storage inverters that are customarily used in roof-top installations and storage systems.
SOFARSOLAR specializes in R&D, production, sales and service of grid-tied inverters ranging from 1kW to 7.5kW (residential), 10kW to 255kW (commercial) and hybrid inverters fluctuating from 3kW to 20kW. Since its creation in 2013, the company has been continually innovating and breaking ground, and has gained a positive reputation of being reliable, efficient and professional. It has now become one of the most acclaimed companies in power storage inverters throughout the world. 
The second element to look for when you choose a brand, is to ensure that their solar inverters are suitable to your solar installation capacity. This is an especially important consideration for smaller residential solar projects.
For example, if you want to install a small system on your roof, we recommend that you select one of our SOFAR G3 models. They range from 1kW to 3.3kW and were specially designed for single phase systems. These inverters make private households PV systems especially powerful. One of the outstanding characteristics of the product is its light weight, of 5.3kg which allows a quick and easy installation. Moreover, G3 inverters support 40% overload on DC side, and have an efficiency up to 97.7%. They can also deal with any challenges found on roofs, ensuring maximum solar yields and reducing electricity costs. G3 inverters all support zero exporting function integrated. Its WiFi and GPRS dongles handle six months of data storage. SOFAR G3 inverters are very popular among customers that were able to see them during exhibitions.
Furthermore, your project capacity will be decisive in selecting the correct solar inverter.
Zhong QiZheng, vice president of SOFARSOLAR explained that the availability of service support for the inverters is also a critical issue. As a matter of fact, product quality and product service are inseparable. Prompt service is one of the most important things to consider before selecting your solar inverter.
Most inverter manufacturers do not recommend customers to interfere or to try to repair their products, as it will generally cancel the product guarantee but recommend calling a certified technician in case of problem. It is therefore important that your manufacturer has a good service network in your local area. In order to improve the level and timely response to its customers, SOFARSOLAR has built a long-term relationship with its distributers in more than 60 countries including Australia, the UK, Germany, Italy, Vietnam,Korea, Belgium, Spain, Poland,the Netherland, France or China. It is also important to check if your local distributor is providing maintenance and reparation for your solar inverter as it will ensure minimum downtime in case of technical problems.
SOFARSOLAR is focusing on building a strong competitiveness in product and service development, which contribute to rising standards and helps SOFARSOLAR becoming a renowned inverter brand in the PV market.
When you choose the best inverter for your solar installation, and focus on strength, competitivity, value for money, service network and stable income, SOFARSOLAR inverters may be your best choice.