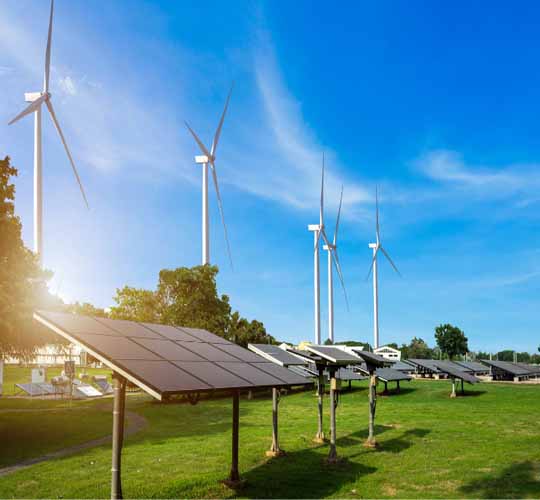 Fastned, Tesla, and Seed & Greet opened Ladepark Kreuz Hilden, Germany's largest fast-charging facility. At the charging facility, eight cars can charge simultaneously with up to 300 kW, allowing electric cars to add up to 300 kilometers of range in just 15 minutes. The Fastned station is powered by sun and wind energy, generated partly by its solar roof.
NTPC Limited announced that it incorporated a wholly-owned subsidiary in the name of NTPC Renewable Energy Limited with the Registrar of Companies, NCT of Delhi & Haryana. NTPC Limited incorporated the subsidiary to undertake the renewable energy business.
Sunrun, a renewable energy service provider, has completed its acquisition of Vivint Solar. With the completion of the transaction, Sunrun strengthens its position in the residential solar and energy service sector across the United States. The company also has over 3 GW of solar assets and more than 500,000 consumers globally. Vivint Solar will be incorporated into the Sunrun organization over the coming quarters. Sunrun estimated annual cost synergies of around $90 million to be realized over 12 to 18 months.
Audi has built a solar facility on the roof of its two logistic centers at its Hungarian facility in Gyor in partnership with E.ON. The solar facility with a peak output of 12 MW was put in operation. The solar facility is expected to supply over 9.5 GWh of renewable energy while reducing 6,000 tons of carbon dioxide emissions annually. The solar facility is developed on an area of around 160,000 square meters, with 35,000 solar modules. Audi has set an objective to make its all facility carbon neutral by 2025.
Uber has joined hands with Lithium Urban Technologies to deploy over 1,000 electric vehicles, all sedans, across Uber rentals and premiers in Delhi NCR, Mumbai, Bangalore, Hyderabad, and Pune over the coming months. The company is committed to scaling up the number of electric vehicles up to 2,000 on its platform in the next 12 months. The company said this is in line with its global commitment to make all rides on its platform 100% emission-free by 2040.
Smart Power India, a subsidiary of the Rockefeller Foundation, has launched the technical monitoring guide for solar hybrid mini-grids in India. The guide provides standard protocols for measuring, analyzing, and interpreting mini-grid projects' performance and their key components. Mini-grid projects monitoring comprises of the technical audit, routine monitoring, and remote technical assessment.
Here is our previous daily news wrap-up.