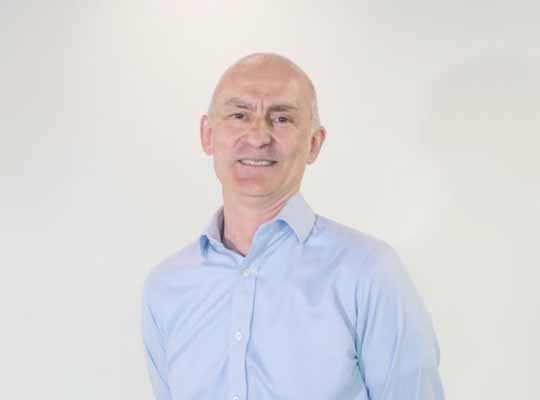 With 25 years of experience in the power and infrastructure sectors, Olivier has a wealth of expertise spanning development, construction and financing, and since 2013 has led the Investec debt practice, establishing a strong track record in new markets. During his time at Investec, he worked closely with Lightsource bp on numerous deals over many years. This deep knowledge of the company and firm understanding of the business model makes Olivier perfectly positioned to take on the role of Global Head of Investments, leading Lightsource bp's newly formed Investment Management group.
The establishment of the Investment Management group, which will be tasked with managing and driving value from the company's asset portfolio, is critical to Lightsource bp's ambitious development goals. Olivier's team will work alongside Lightsource bp's other functions on a global level to deliver the best possible returns from the company's projects from a technical, commercial and financial standpoint, fulfilling responsibilities to investors and driving further value. The creation of Olivier's role and the Investment Management group is one of a number of changes across Lightsource bp, as the company reaches the inflection point of a rapid growth trajectory.
Paul McCartie, Group Chief Investment Officer, said of the appointment, "The position of Global Head of Investments is a newly created role at Lightsource bp, and Olivier brings a wealth of knowledge and capability to the company. His considerable experience in project finance, asset investments and project development will be invaluable as we continue to scale up our ambitions worldwide."
Olivier commented, "I've worked with the company for many years now, and have always been a strong believer in the Lightsource bp model. The growth plans in place are impressive, and I'm excited to be a part of what is undoubtedly going to be an unprecedented acceleration! With so much in the pipeline, there's an imperative need to establish strong investment management funding. I'm looking forward to working closely with teams across the company to maximise financial value and contribute to Lightsource bp's impressive ambitions."
With a Masters of Engineering and an MBA, Olivier worked for Véolia and Rolls-Royce before joining Investec in 2006. He held a number of roles at the company, including Head of Power & Renewable Lending, Co-head of Power & Infrastructure Finance and Debt Product Head, and was instrumental in establishing Investec as a key player in the UK solar sector, building relationships with a wide client base which included Lightsource bp.
Through its partnership with bp, Lightsource bp represents a strategic and powerful partnership between one of the largest energy providers in the world and an industry-leading solar power company. The company has grown to become a recognised global leader in large-scale solar development, with 3GW of solar projects worldwide to date and operations in 14 countries.
Lightsource bp is currently recruiting across numerous teams worldwide. View their latest opportunities and find out more about life at Lightsource bp here.