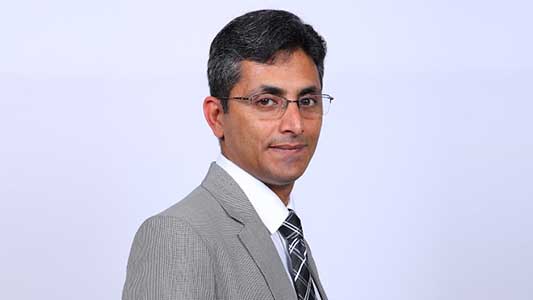 BENGALURU- EcoEnergy Insights, a Carrier company and leading provider of Artificial Intelligence (AI) and Internet of Things (IoT)-enabled solutions and services, has surpassed 5 billion kilowatt-hours (kWh) of energy savings for clients worldwide. This is equivalent to the amount of greenhouse gas emissions from more than 788,500* gas-powered passenger vehicles driven for one year. EcoEnergy Insights is part of Carrier Global Corporation (NYSE: CARR), global leader in intelligent climate and energy solutions.
"This milestone demonstrates the powerful impact that AI and IoT solutions have on helping businesses achieve their decarbonization goals," said Ajay Agrawal, Senior Vice President, Global Services, Healthy Buildings & Chief Strategy Officer, Carrier. "EcoEnergy Insights is focused on being a key technology and analytics partner to global multi-site enterprises working to make their building operations more sustainable and cost effective."
Recognized as a pioneer in the building IoT space with its AI and IoT-driven programs, EcoEnergy Insights works with businesses including retailers, restaurants and banks to reduce their environmental impact and lower operating costs. The company's solutions are deployed across more than 54,000 sites worldwide with over 530,000 pieces of equipment. EcoEnergy Insights' solutions support Carrier's Environmental Social and Governance (ESG) goal of reducing its customers' carbon footprint by more than 1 gigaton by 2030.
"We are proud to see our efforts and innovations deliver real impact to our customers," said Ravi Meghani, Managing Director, EcoEnergy Insights. "The next few years are crucial to fighting climate change. We are confident we can help customers achieve their goals of automating and modernizing their building operations to reduce energy consumption and emissions from equipment maintenance processes."
EcoEnergy Insights has been recognized for its award-winning solutions, including the CORTIX™ platform and BluEdge™ Command Centers. The CORTIX platform is part of Carrier's Abound suite of solutions focused on real-time IAQ, thermal comfort and energy usage, which gives recommendations to optimize building equipment based on data collected from the existing building management system. The BluEdge™ Command Centers provide 24/7 remote commissioning, monitoring and diagnostics – driven by skilled analysts, data scientists and domain experts to help multi-site retailers reduce their carbon footprint, enhance equipment health, improve occupant comfort and increase savings.