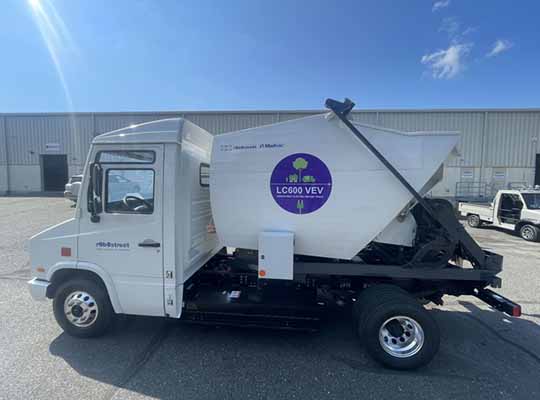 Cenntro Electric Group Limited will unveil the Logimax 650 ("LM650"), an ell electric powered Class 6 Truck, at the upcoming WasteExpo 2023, taking place May 1 – 4 at the Ernest N. Morial Convention Center in New Orleans.
The LM650 is a medium truck with a total weight of 12 tons and is designed for intracity and short-haul applications. The semi-tractor's electric motors are fully powered by a 218-kWh lithium-ion phosphate battery pack that will offer 155 miles of range and the ability to DC fast-charge in 1.5 hours.
"We are very pleased to debut the Logimax 650 All Electric Class 6 Truck at WasteExpo 2023, North America's largest solid waste, recycling, organics and sustainability industry event. The LM650 will allow Cenntro to provide customers with additional choices for zero emissions in a quiet and sustainable vehicle," said Peter Wang, Cenntro Chairman and CEO. "We understand that no two customers are alike and Cenntro's ability to provide a full product line of All Electric Commercial vehicles from Class 1 to Class 8 positions our brand well to respond to growing demand for sustainable, zero emissions vehicles."
The LM650 will be on display with Cenntro's upfit partner Robostreet in the Robostreet booth #5053 at WasteExpo 2023 where Robostreet will also display a Cenntro LS400 upfit as a 6 cu yard – 8 cu yard electric refuse truck with a sealed hopper and crusher panel to prevent debris fallout. The municipal waste and recycling truck is ideal for cities & municipalities, landfills and transfer stations, Transit authorities, airports and seaports, malls, casinos, amusement parks and educational & sports facilities.